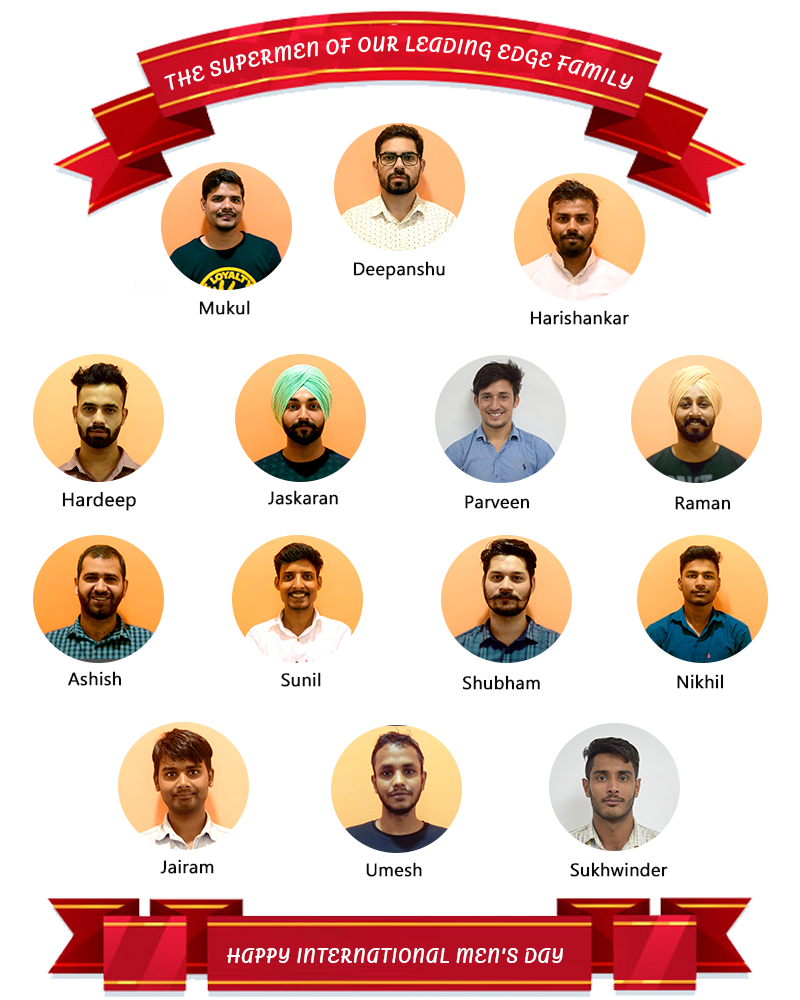 Fun and Happiness are contagious and happy employees are the healthiest, so, at Leading Edge, we don't miss any opportunity to have fun at the workplace. We believe in investing time and efforts so that our workplace becomes an enjoyable place for each one of us. In our recent celebrations, we celebrated 'International Men's day' where we added some fun to break out from the monotonous routine of our work life.
On this International Men's day, we played a game named, 'GUESS WHO'!!
This was a total fun for all the Male Employees. The HR described the person in one line and then everybody had to guess which one was who!! Isn't it amazing!!
There were many one liners that sent ripples of laughter all around. Some of them were –
– Person with Golden heart but he has one special skill, being happy and angry at same time
– He is the new one who is coloring leading edge. He Seems to be a Big fan of Salman khan.
– He is a Health Freak, He knows what is good and bad for his team mates – The One who take care of everyone like family
– He is the Masti khor of our team, When it comes to craziness no one can beat him!!
All the women of the organization are thankful to the Male Employees of our organization for creating a positive and a safe environment for us all. It's a privilege for us to work with such kind, down to earth and genuine employees who have made us secure at all the stages of our workplace shifts. Whether its day or night, you have made all the things right.
Happy international men's day to everyone!!