Mark Your Presence Where Your Customers Are
Google & Facebook Ad Agency
Your business is unique, and so should be your digital presence. The Internet is a dynamic platform, and you need to create an effective media strategy that yields the best of results to meet the micro-needs of your consumer.
LEIS, a leading Digital Ad Agency, designs a custom-made advertising solution for your business to keep you at the forefront of the digital advertising ecosystem. Our data-driven approach and performance-driven strategies deliver outcomes as desired by our clients.
Measure Your Advertising Impact With
Our Digital Advertising Services

SEO
SEO is not as simple as adding keywords, buying links, and adjusting tags. It keeps evolving with the behavior and needs of your audience. Define key attributes of SEO and gain not just quality traffic but revenue with LEIS.

SEM
You cannot reach everyone with your organic marketing techniques. We extend our SEM services to paid channels to tap into emerging opportunities and find the right balance for your business.

PPC
To have a positive acceleration on the graph of growth, you need to capture rapid valuable leads. With the competitive strategy of LEIS, create an integrated PPC campaign and skyrocket your sales.

Social Media Advertising
Using social media in real-time to your advantage connects your business to valuable customers. We develop an action plan to meet your goals and create an end-to-end social activation solution.

Retargeting
Reach out to the leads that didn't turn into sales in your first effort. We facilitate your marketing strategy with customized ads and audiences and enhance your digital campaign.

Email Marketing
Emails are the way to customized marketing. We win the attention of your audience by not sending newsletters in abundance but prioritizing quality marketing techniques.
Why Hire LEIS as Your Digital Advertising Agency?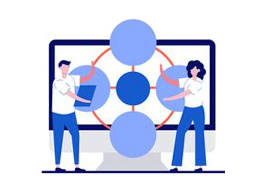 Data-Driven Approach
We make strategic decisions by collecting, analyzing, and interpreting campaign data to focus on the goals of our clients and deliver the best results.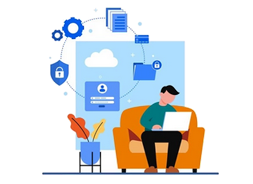 Transparent
We believe in maintaining transparency in all aspects of the process. LEIS keeps you in the loop and communicates openly to ensure accuracy in the business.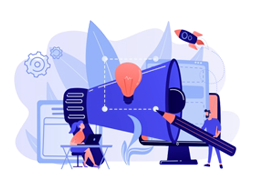 Innovative
We bring an innovative perspective and craft plans that align with your brand identity and resonate with your customers.
Looking For Google & Facebook Ad Agency
Let's Discuss Your Project
Partnering with LEIS for the digital advertising of your brand means paving a way towards outshining your competitors. Develop a growth strategy for your brand with us. Get in touch with us to discover the right digital ad solution for your business.