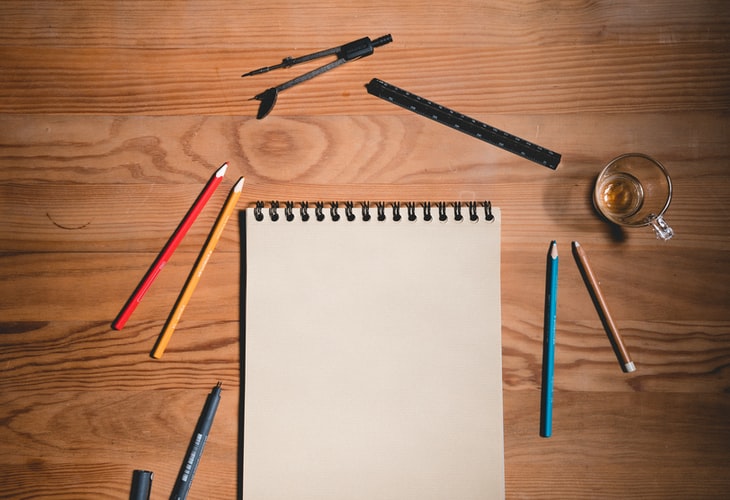 Are you part of the popular graphic design industry in any small—or big—way? Then you know your designs need to command your viewers' attention. Captivating and powerfully crafted graphics engage with your audience. How do you do this? By using the best software for the hardest hitting impressions.
The good news is that not all graphic design tools are complex to navigate to achieve your desired result and make the biggest impact. Here are 10 amazingly simple tools for graphic designers—make sure you have these along with a high resolution monitor to take your creativity to the next level.
1. Adobe Illustrator
Initially released in January 1987, Adobe Illustrator is now the industry standard design application for designers to capture their creative visions using color, effects, shapes and typography. This vector graphics software is desktop and mobile device friendly and the chosen software for creating complex and stunning designs quickly, with ease.
Adobe Illustrator is perfect across various platforms—from animations, apps and billboards to icons, logos, product packaging and sketches, not to mention print, video and web. Easily manipulate graphics in 2D or 3D and benefit from variable fonts, simpler image cropping, text stylist sets and many more features.
2. Adobe Photoshop
Adobe Photoshop is one of the top photograph editing tools. Not only does it operate on Mac and Windows, but your graphics and images can literally come alive with its enhancing features. Adobe Photoshop helps improve your design skills as you learn through guided instructions and online lessons.
Whether you're just starting out or are an industry expert, Adobe Photoshop transforms your artistic style and drawings onto a digital platform, opening up an entire new world of graphic design possibilities.
Although these two Adobe PS and AI are professional, they are preferred due to their ease of use and integration.
3. Behance
Looking for some inspiration? Create your own online portfolio through Behance to showcase your creative masterpieces. The best part? You don't need to be a skilled coder to use it.
Organizing your work according to specific projects is easy and novice plus experienced graphic designers can use this tool. The bonus is it allows you to ask your followers for feedback so your designs can become even better.
4. DesignBold
If you're looking to create beautiful images, DesignBold is the tool for you. It's simple and includes various customizable layouts and design resources for your creations.
Think of DesignBold as a much simpler form of Adobe Photoshop. Offering an enormous library of over 12,000 customizable layouts and plenty of design resources to pick from, you can build the design elements yourself. Web headers of logos are made easy and there is plenty of online inspiration for modern logo designs.
With DesignBold impressive designs are only a few drags and drops away, and the added advantage is this software won't break the bank.
5. Font Pairing Tool
Deciding on the right font is crucial in your designs. Various font pairing tools such as FontPair, Google Type and Type Connection help you save time and create the most effective designs with the best typography options for your graphic project. All these font pairing tools are simple to use and their fonts are compatible with the majority of typical websites.
6. GIMP
If you're looking to create crystal clear graphics, the GIMP tool enables you to manipulate your photos until you're satisfied. The GIMP software operates on GNU, OS X and Windows platforms. With a customizable interface and full screen mode option, you can view and edit your images simultaneously.
7. Google Font
For a tool that gives you the web fonts to use in your web design, Google Font is it. It includes an assortment of application programming interfaces provided by Google. While all fonts are freely accessible, they can only be used via your internet browser and won't be installed on your actual computer.
8. Pantone Color Guide
For graphic designers working in the printing industry, the Pantone Color Guide provides you with a diverse selection of standard pantone colors. Take your pick from the color palette to find the perfect shade for your creation.
9. Pexels
Pexels offers a diverse range of high quality stock photographs to help you create expressive visual representations in your designs. All Pexels images are freely downloadable, even for commercial purposes.
10. ProofHub
Want to manage your tasks without hassles and stress? ProofHub is the online proofing tool to help make your creative journey easier. Use it to make changes on your graphic work, whether it be changing color or texts.
With this software you won't need to go back and forth via email for various rounds of approval and feedback. You can easily and quickly add comments or highlight mistakes and instantly effect the necessary changes to your designs on your project file.
Don't forget to back up all your work! Using cloud software or a hard drive and installing antivirus software and productivity software will also go a long way towards giving you peace of mind while you design your creations.
With the right tools you can adapt your graphics and text to match your specified target audience. All facets of graphic design can benefit from using helpful software. All you need to do is pick from simple tools like these to make your work easy and fun, without compromising on quality.
Writer Profile
Working as a freelance content writer is not only Chloe Philips' profession but her hobby too. She loves to write about fashion design, interior décor and blogging. Connect with her to find out how she can help you in your content development strategy.